The Mission Wall – Black-Chinned Hummingbird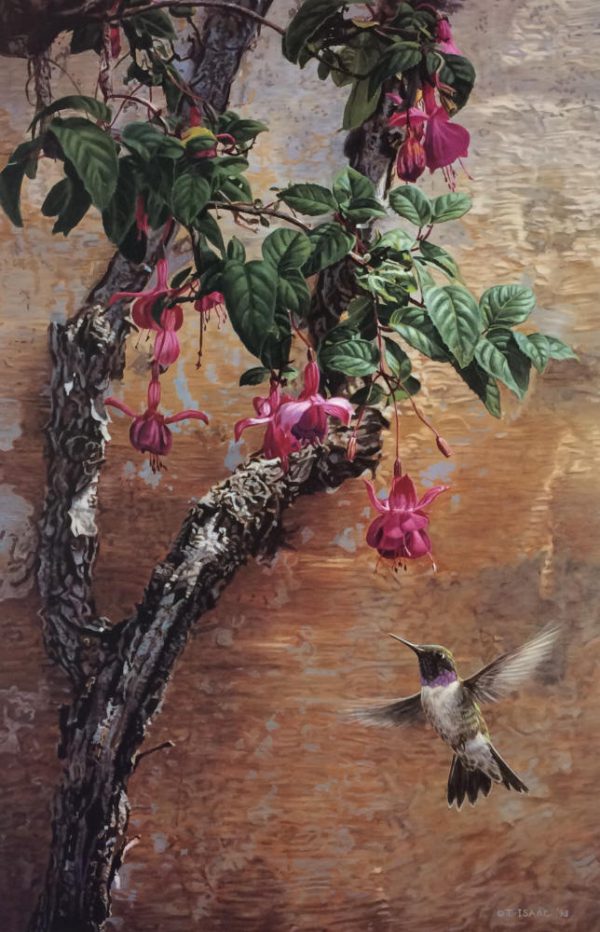 A few years ago, we visited some of the old Spanish California missions with their distinctive walled adobe courtyards. Old flower gardens add charm, frangrance and a haven for birds. This mission wall supported a very old fuchsia and a variety of hummingbirds.
I knew there was a painting here - old cracked ochre adobe, fuchsia blossoms, a black-chinned hummingbird. The mission wall enclosed a sense of timelessness - and continuity.
- Terry Isaac
The Mission Wall – Black-Chinned Hummingbird
Terry Isaac
(-58%)
This Piece has been Signed by Terry Isaac