The Redd Rocket (Remarqued Edition)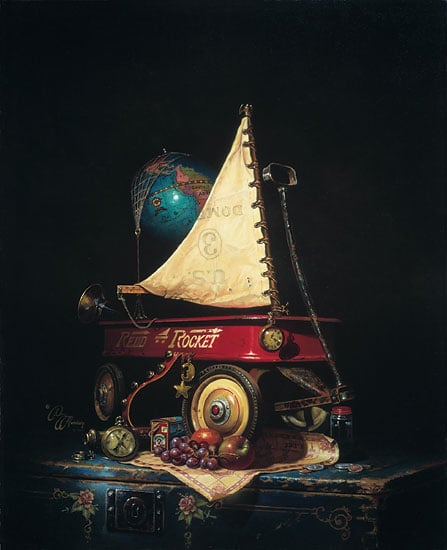 In 1994, Dean Morrissey published his illustrated children's book Ship of Dreams, the story of a young boy's voyage with the Sandman across the night sky. The book was an instant success, winning praise from People magazine, The New York Times Book Review and others. In the years since its publication Ship of Dreams has sold over 300,000 copies and has been translated into several languages. Redd Rocket brings together all the best features of a Dean Morrissey painting: rich, deep colors; fastidious attention to texture and detail; skilled composition and a little touch of storytelling magic. It will make a timeless addition to any collection.
The Redd Rocket (Remarqued Edition)
Dean Morrissey
(-50%)
This Piece has been Signed by Dean Morrissey and Includes an Original Pencil Drawing on the Border.