Trout: An Illustrated History by James Prosek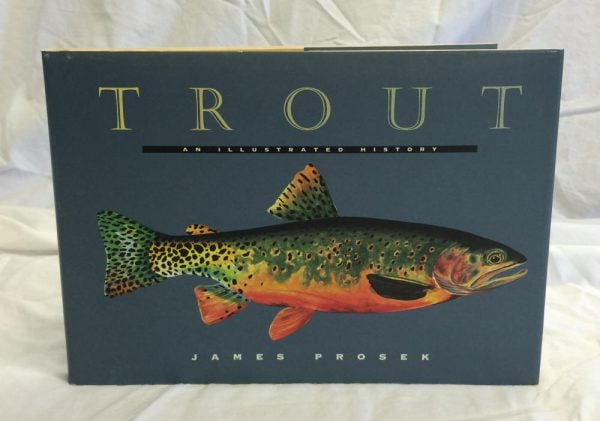 Having developed a passion for fishing as a boy, James Prosek searched in vain for a book that catalogued the trout he had come to treasure. Then he began painting them himself, inspired by John James Audubon's classic bird portraits. This is the dazzlingly beautiful result, with more than seventy original watercolors by a true prodigy--only twenty years old and already considered "a fair bid to become the Audubon of the fishing world" (The New York Times).
The trout of North America range from the Pacific to the Atlantic, and from the Arctic Circle to the Tropic of Cancer. No other book pictures all of the popular varieties, much less the rare, exotic, and in some cases extinct species, subspecies, and strains included in this comprehensive collection. Char; Apache, Gila, and Mexican trout; rainbow, redband, and golden trout; cutthroat trout; brown trout and Atlantic salmon--each of these, and many more, are captured in vivid watercolors, along with engaging, informative descriptions of their evolution and habitats.
With youthful passion and stunning accuracy, James Prosek celebrates as never before the indelicble beauty and variety of the trout, and makes an eloquent plea for its preservation. An unprecedented reference, Trout is essential for the serious angler--and a glorious introduction for anyone who loves fishing and the outdoors.
168 pages, more than 70 full-color illustrations.
Trout: An Illustrated History by James Prosek
James Prosek