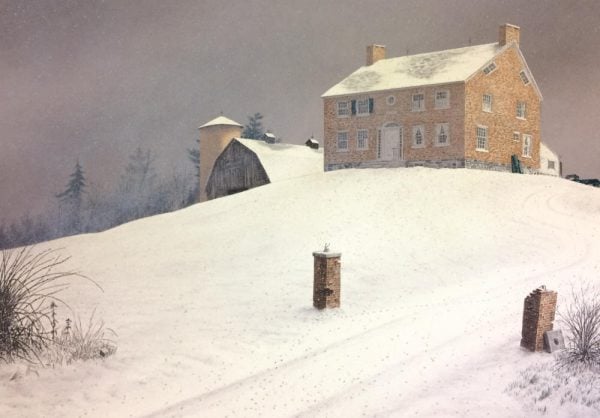 Vermont is a state which lives much on its past. There is poverty and hardship aplenty, but you find scattered reminders of the taste and spirit of former days, here and there on some back road.
The house, once quite prosperous from the proceeds of the thin and fickle land, now shows many little signs of a paucity of means, but a staunchness of will. In summer, the lawn is immaculately cut, but each year it grows a little tighter about the house; and no one within any longer has the strength for gardening, or landscaping, or serious repair. The shutters, as shutters do, sag and give trouble and are taken down as unsightly, never to go back up. The twenty year-old pickup still has a shine, and never goes over thirty.
You can tell without asking that the old folks within care fiercely about his land, and this house, this... place... and fight selling out, even when the three hundred dollar tax bill seems an insuperable chasm between now and next year... if they have a next year.
- Mel Hunter
Up at the Jasper Place
Mel Hunter
(-68%)
This Piece has been Signed by Mel Hunter