Waterfall City – Remarqued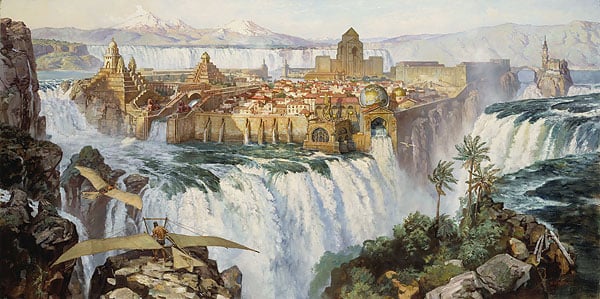 "I like to believe that there is a place - perhaps an island - hidden somewhere in the world that is still waiting to be discovered," says artist James Gurney.
If you are ready for the journey of a lifetime, climb aboard a hang gilder and let the Wing Ambassadors pilot you over the thundering falls to "Waterfall City." Your tour begins with the One-Earth Globe, the city's symbol of the unity of all living things. It depicts the Earth of 120 million years ago when all lands were joined in one vast continent. Inside is an observatory and a clock, their delicate mechanisms powered by water.
Waterfall City – Remarqued
James Gurney
(-40%)
This Piece has been Signed by James Gurney